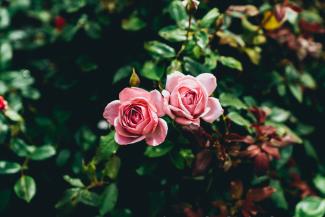 Adventures in Columbus for $5 or Less
As Columbus continues to grow and expand, there is certainly no shortage of things to do around the city. While finding an activity isn't so difficult, finding one that doesn't destroy your wallet is slightly more difficult. Thankfully, there are plenty of activities that you can do for $5 or less in Columbus whether it be all by your lonesome or with friends. I tried to identify the ones that aren't most common and may be a nice surprise for those out there reading this. In fact, there were at least a couple of these that myself, a Columbus native, wasn't aware of until writing this article. In no particular order, here are some of the favorites out there.
Most have likely heard of this end-of-the-week treat because it's been an ongoing event for years.  Only $5 gets 5 wine tastings (and a small food pairing) every Friday from 5pm-7pm. Not only do patrons get to taste a bunch of nice wines but can look sophisticated and healthy while doing so in Whole Foods. SO trendy!
For those of you who have not explored the Scioto Mile Pathway, I question whether Columbus can be claimed as home. After the complete reconstruction of this entire area on the riverfront by the Scioto River the last few years, it is far-worth the trip. There are trails, skyscraper views, fountains, restaurants, and now the ability to paddle down the river. While some of the attractions do cost more than $5 dollars, the breath-taking view and trail are completely free and the walking doesn't hurt the heart; literally. Whether you walk, run, or scooter your way around the Scioto mile, its beauty and thriftiness can't be denied.
What is better than tasting wine in Napa Valley? Tasting it right here in central Ohio of course! The prices aren't too bad either with a $1 tasting menu ALL the time. They also offer live music from 7pm-9pm on Friday nights AND completely free tours on Saturday from 12:30-3:30 as long as you have a reservation. No need to say more—support local business and quench that thirst.
Awesome. There isn't a better word to describe the concept that the growing population of Franklinton put together to bring art to the community. On the 2nd Friday of every month, Franklinton hosts a neighborhood wide celebration of art, science, theater, and classes. At their website https://www.franklintonfridays.com/ there is a list of various galleries, exhibits, live entertainment and food to enjoy. Cheap and enlightening; can't beat that.
Those with an appreciation for nature and history should enjoy the Topiary Park located on East Town Street, often ignored since Franklin Park Conservatory distracts most of Columbus with its beauty. Although not as popular as Franklin Park Conservatory, this garden has a much longer history than its known dedication in 1992 and offers various tours, both self-guided or guided by a docent. Every part of this park is absolutely free with a suggested donation of just $4/person on the one-hour guided tour. There is also a "tree walk" which provides documentation on 25 different trees in the Topiary park you can follow along with. Finally, they also encourage and host various events and volunteering throughout the year so get involved!